Keeper of My Home Learning Resource
First Nation teaching materials and online games about housing.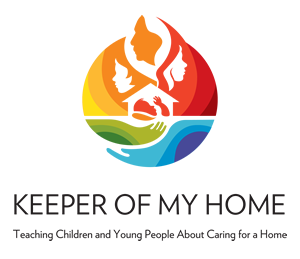 Keeper of My Home is a free resource for educators that teaches students about caring for their home and housing health and safety. The classroom content and e-learning games are for First Nation students from kindergarten to grade 12 who go to on-reserve schools. It's designed for teachers, however facilitators outside of the traditional classroom environment can use it too.
Teaching children and youth about housing can help improve economic and social conditions. It can bring about positive change through a bottom-up approach. This happens as youth become housing champions and teach their families and communities about housing safety and health issues.
The program is built around the following 4 themes:
Traditional teaching of the community
First Nation housing topics
Home maintenance
Home safety
Download a summary of the housing topics for kindergarten to grade 6 (PDF) or for grade 7 to grade 12 (PDF).
What does it consist of?
The program is made up of classroom content for educators and e-learning games for students.
Classroom Content:
Dive into the lesson plans specific to each grade. Click on a grade to download the teacher's outline (PDF):
E-learning Games:
Playing Keeper of My Home is fun and easy! Provide this link to students or load the page on classroom computers:
https://keeperofmyhome.lesaffranchis.dev/en 
(Games only work with Google Chrome.) 
Not sure about a lesson in the game?
Download the e-learning guides (PDF) for educators. Each guide provides a recap of the e-learning games in each grade level:
Who was involved?
Keeper of My Home was developed by Indigenous housing and education experts, authors, artists and community members.
Download the Spotlight on Indigenous Contributors (PDF) to learn more about the amazing talent and experts that have contributed to making Keeper of My Home a reality.
Contact us
Have questions about the program? Get in touch with us: info@keeperofmyhome.ca.