Courses & Learning Objectives
There are five courses in the First Nations Housing Professionals Program. After successful completion, students take the National Professional Examination and gain 2 years of practical experience before being presented to the board for certification.  
The National Competency Standards have been used to develop the certification criteria and five courses. The following information outlines each course, the topics for each lesson, and the related learning objectives.
Exemptions
Individuals who have completed courses recognized as equivalent to portions of the certification requirements may qualify for an exemption.  
If you have taken Cégep Garneau, SAIT, or VIU housing courses or you are a CAFM or CAPA through AFOA, you may receive approval for exemptions.
To qualify, you require a 60% pass mark, supported with a transcript. A processing fee of $20.00 per course is required to process requests.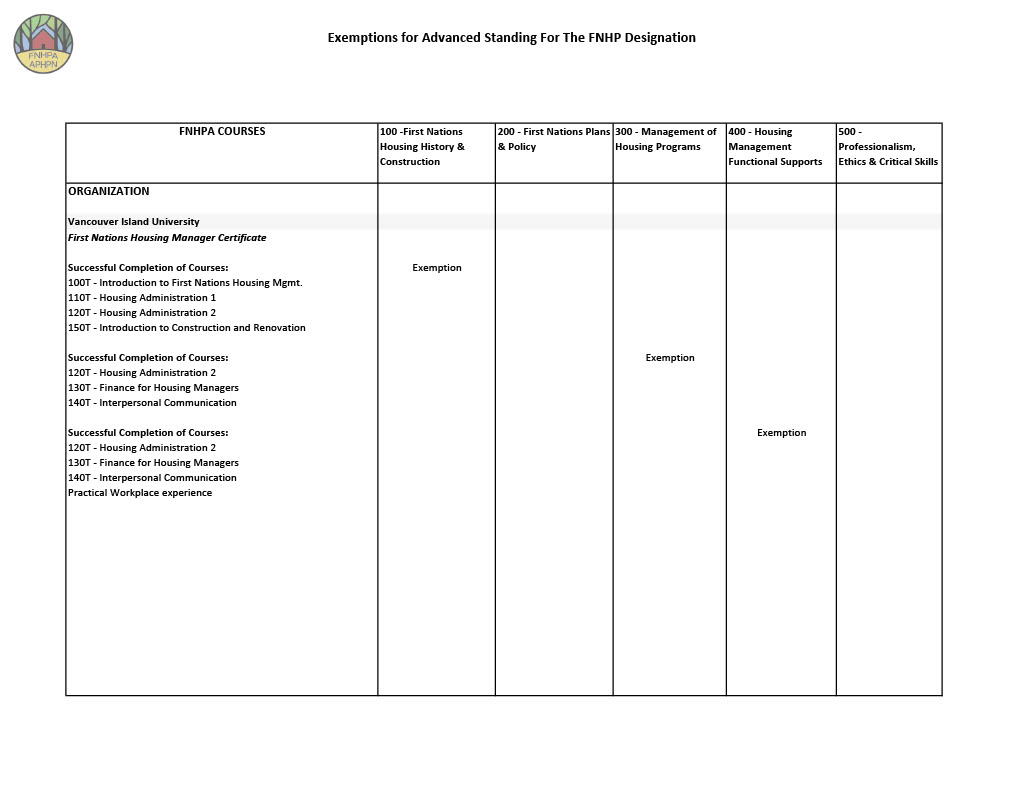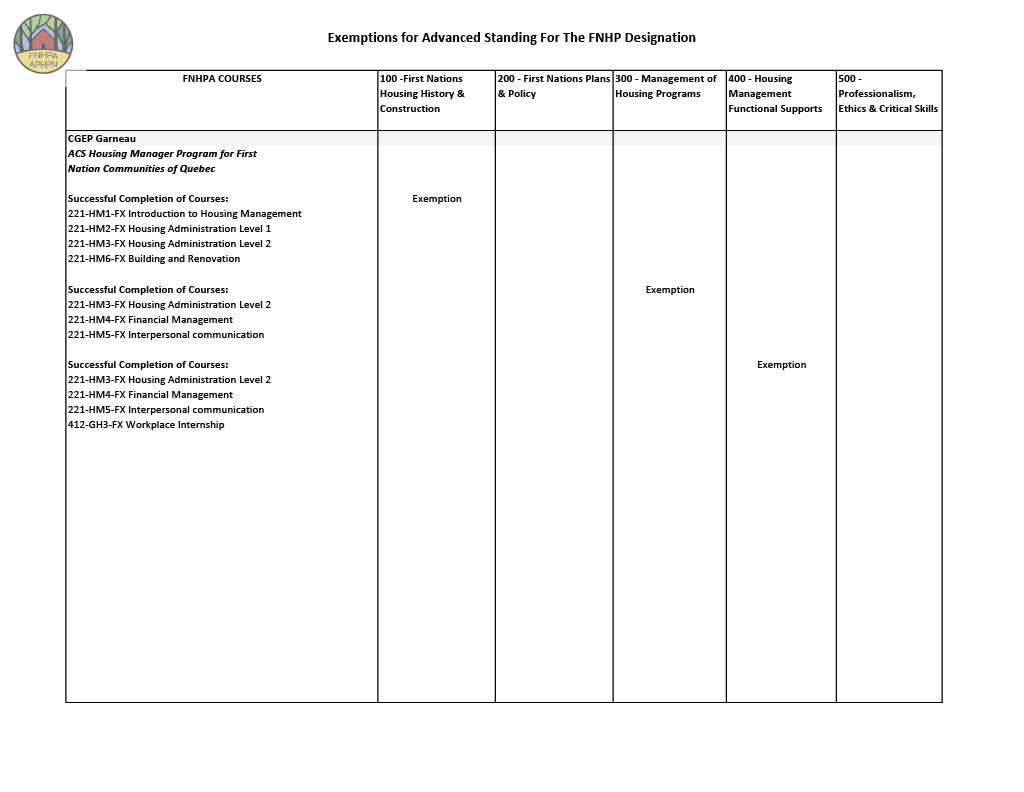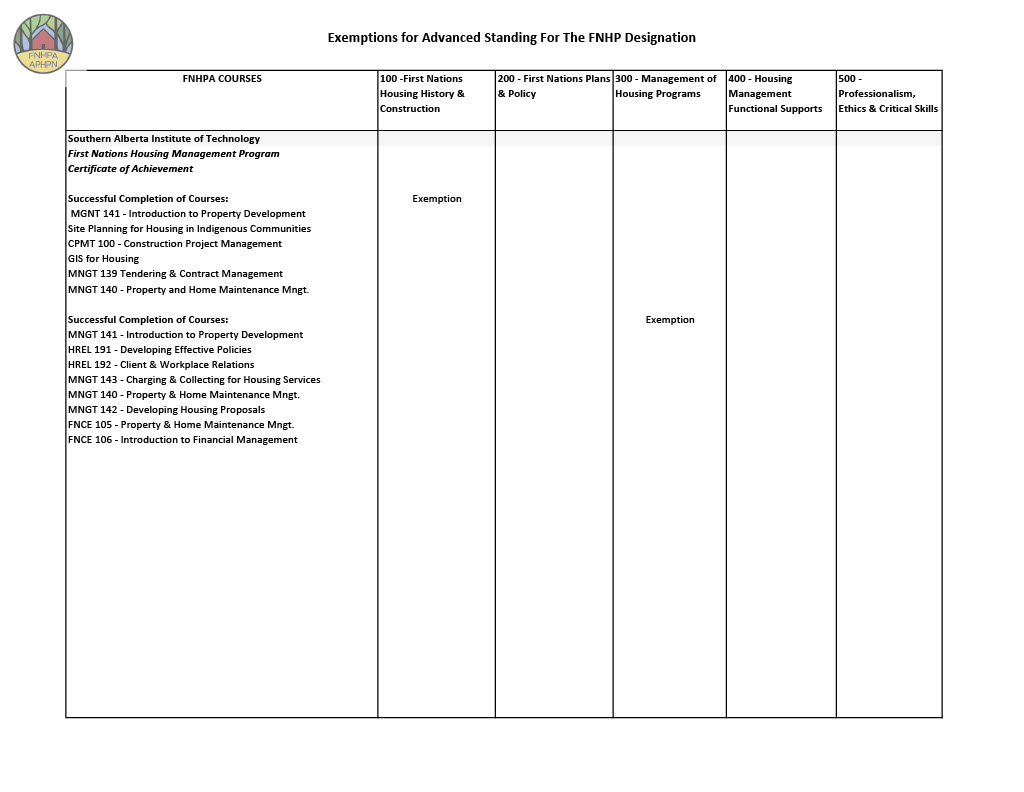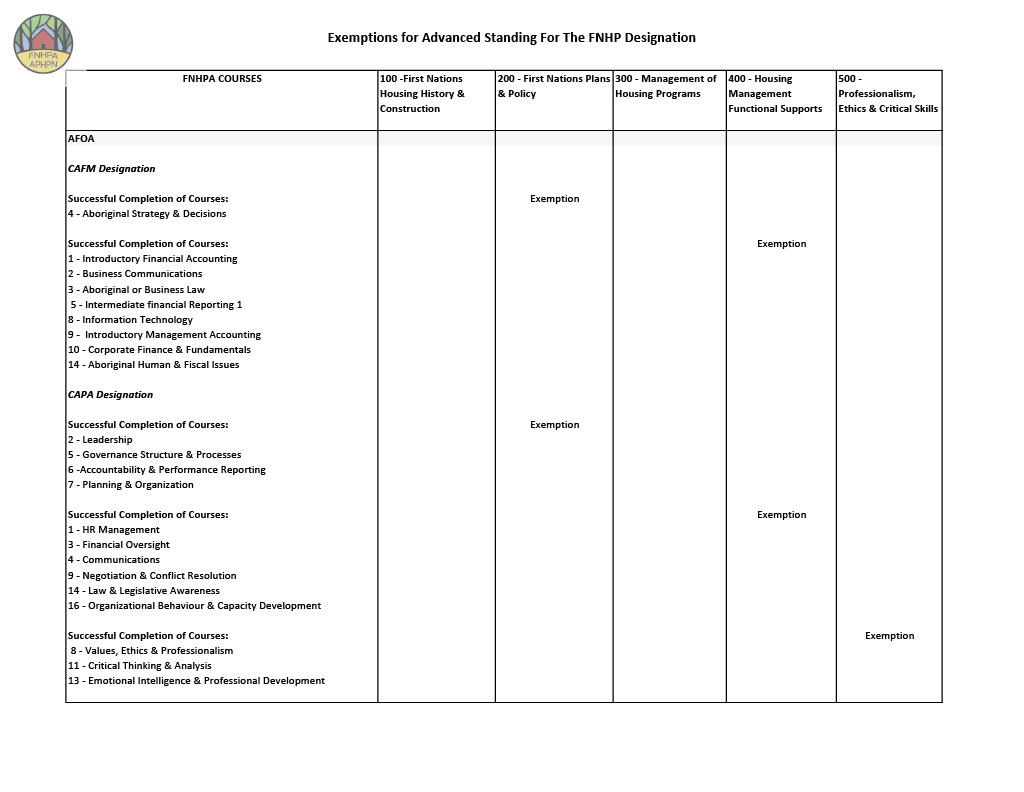 For more information on FNHP courses and course exemptions, contact Sarah McCabe, Membership & Education Manager - 1 (800) 360-6114
If you require financial assistance to pursue your FNHP designation, check out our new sponsorship and upskilling program: