The First Nations Housing Professionals Program Fall Semester starts on September 20, 2021 and ends on December 13, 2021. 
If you have less than seven years of experience, you will need to complete the certification program. The Program will consist of 5 courses and a final exam designed specifically for First Nations Housing Professionals. To register for upcoming courses, click here.
The five courses are:
Completion of the Program, successful completion of the final exam, in addition to two years of practical work experience will lead to certification as a First Nations Housing Professional (FNHP). For detailed information check out the general information guide that explains how membership and certification works, or check out the FNHP Program Preparation Guide.
Exemptions
Check here for potential exemptions if you have already completed professional development and have experience in a housing professional role.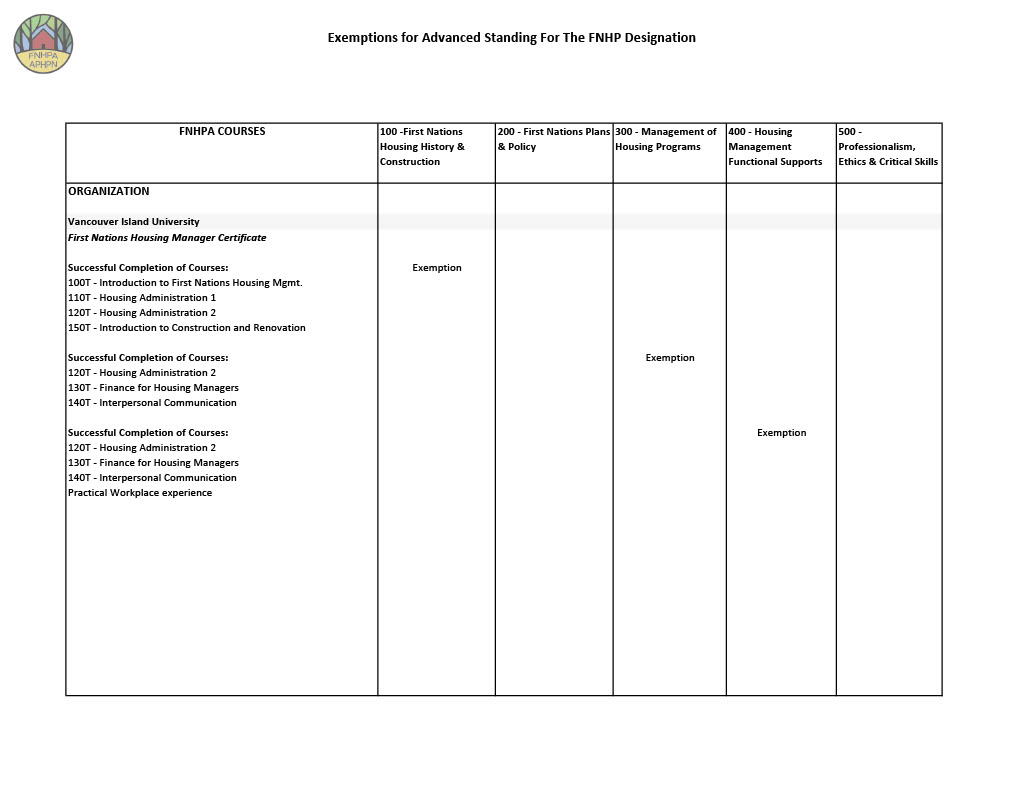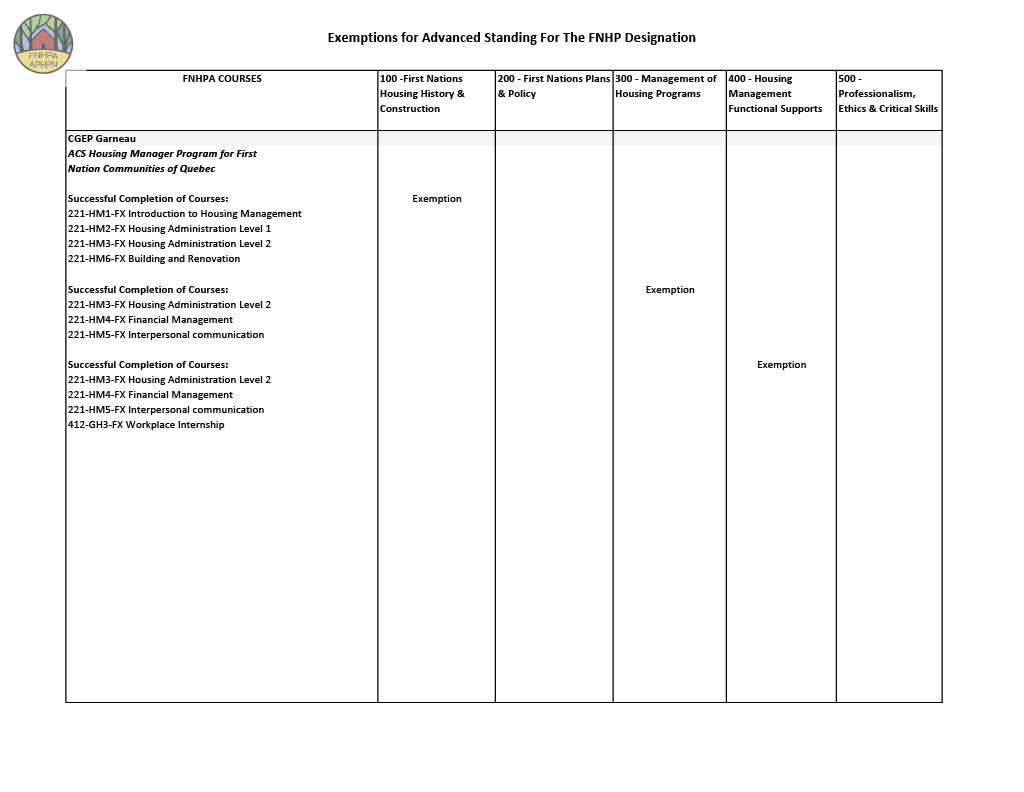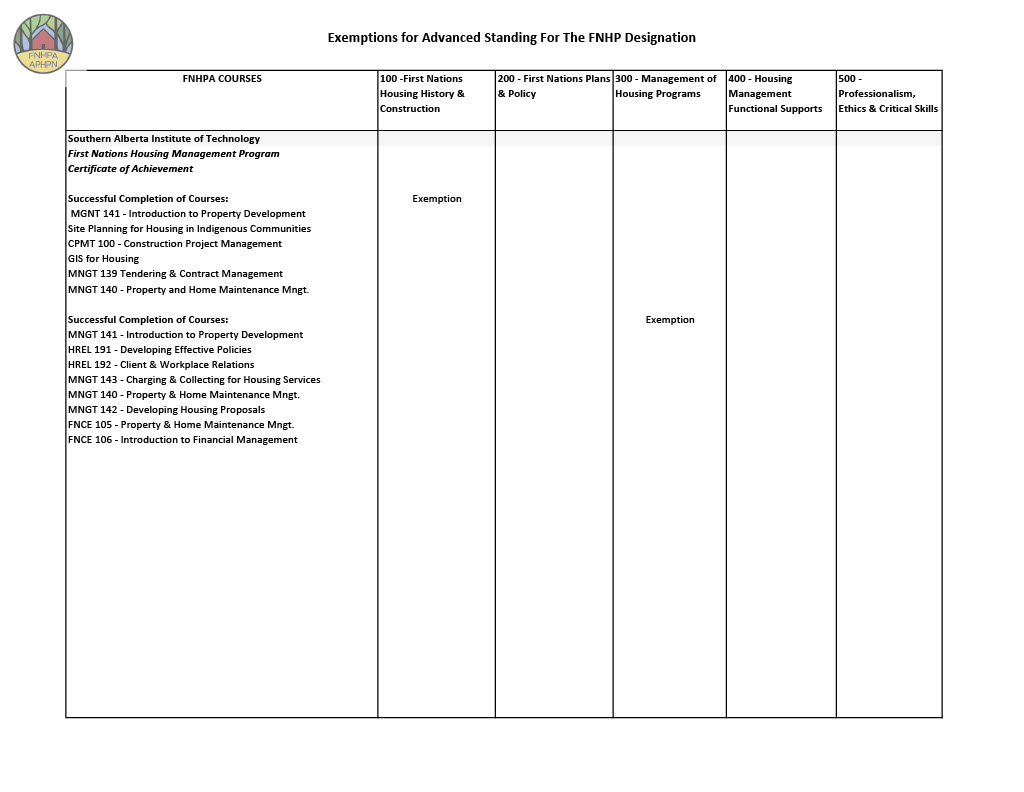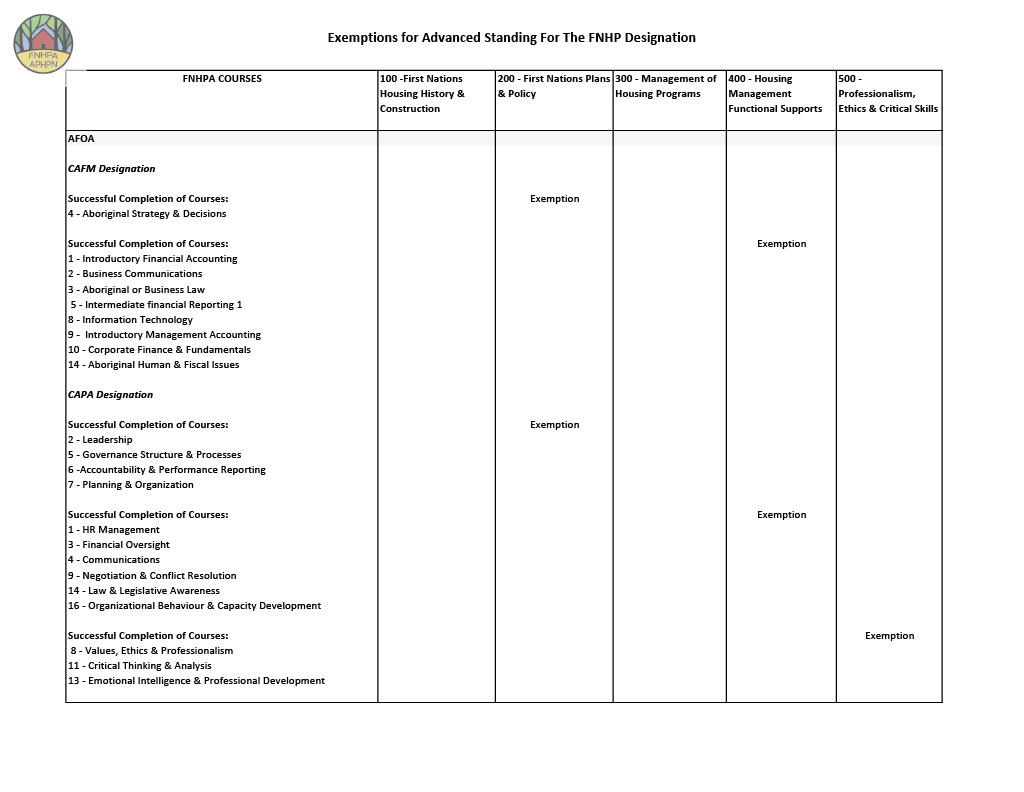 For more information on FNHP courses and course exemptions, contact Mara Juneau, Education Manager - (613) 422-7842 ext. 106